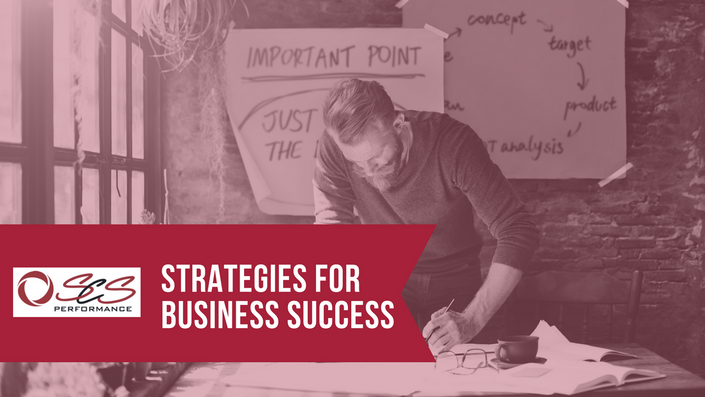 Strategies for Business Success - Turn Ideas into Action
How to grow the bottom line profit of your business - without 'burning out'
How to grow the bottom line profit of your business - without 'burning out'
(even if you are a new or small business... with limited time or budget)
If there was a more effortless way to generate cash flow and increase the profits of your business… while gaining clarity about where your business is heading...would you be interested?

I'm Stewart Clark from SCS Performance and here's something few business owners know:
You can increase your business profits just by gaining clarity and taking minor actions in the core areas of your business….
You can have a business that's healthy and profitable and easily pays for your lifestyle, holidays & employees.
The good thing is you don't need to know exactly how to do this now, and you don't need to invest hours and hours of time and money to learn how to do it.
I'm going to prove it to you.
But before that I want to share a quick story with you:
Last year SCS Performance worked with Jacqui from a photography firm. They had low sales and not enough margin.
By using a set of tools and techniques, we identified products which were not worth selling at their current prices - so we varied the product and changed its pricing. We also trimmed expenses by increasing production/editing efficiency. We then elevated profitable sales by directly targeting a few specific target markets.
We not only doubled the profit return of the business, but the business owners now have more choice about where they spend their time - either with better quality time with family, or when they choose - out servicing more clients and further growing their bottom line.
The only difference was the approach.
During the year of working together with Jacqui, we gained clarity by implementing some critical tools, which most businesses tend to neglect when starting out.
SCS performance has worked with dozens of business owners in the past and we know that for many of them, their business consumes every minute of their life.
We also understand that it can be difficult to know what to do when a business gets stuck at critical decision point.
Or you find yourself at a standstill with no prospect of expanding.
When a business first starts working on these issues, many think they need:
1) an extensive 30 page business plan.
2) a lot of cashflow for marketing
3) the best sales team (and skills) in the world
From unsure beginnings to consistent momentum...
Once we identified the areas in Jacqui's business that weren't working, we were able to implement a few tools and change a few practices, allowing Jacqui to see improvement within the next 3 months...
Now imagine this…
It's the morning and you're about to begin work. You feel a sense of calm because you know exactly what you need to do that day to reach your goals.
You are excited to begin work because you have a clear vision for your business.
You know which set of marketing activities to tackle next to grow the business. You know how to sell again and again to existing clients to increase your bottom line.
And you know that at the end of the financial year you won't get overwhelmed because your business is stable and your cashflow is growing.
It's so good; you can easily pay for your lifestyle, your family and your employees. Plus, take that occasional dream holiday.
And even though running a business is hard work, you continually experience a feeling of freedom and ease because you have clarity and confidence in your business.
Sounds far fetched?
Jacqui thought so too…. until we worked together and implemented some small, but critical changes. All it took was a few months and we had raised Jacqui's business profits by 26% with a combination of better pricing, more local work and greater attention to her buying margins.
Some of the larger businesses we have worked with, happily spend more than $25,000 for a full plan and strategy.
But we know that you and most small businesses don't have this sort of cash lying around.
And now you don't have to.
Introducing: Strategies for Business Success
Exclusive Online Course by SCS Performance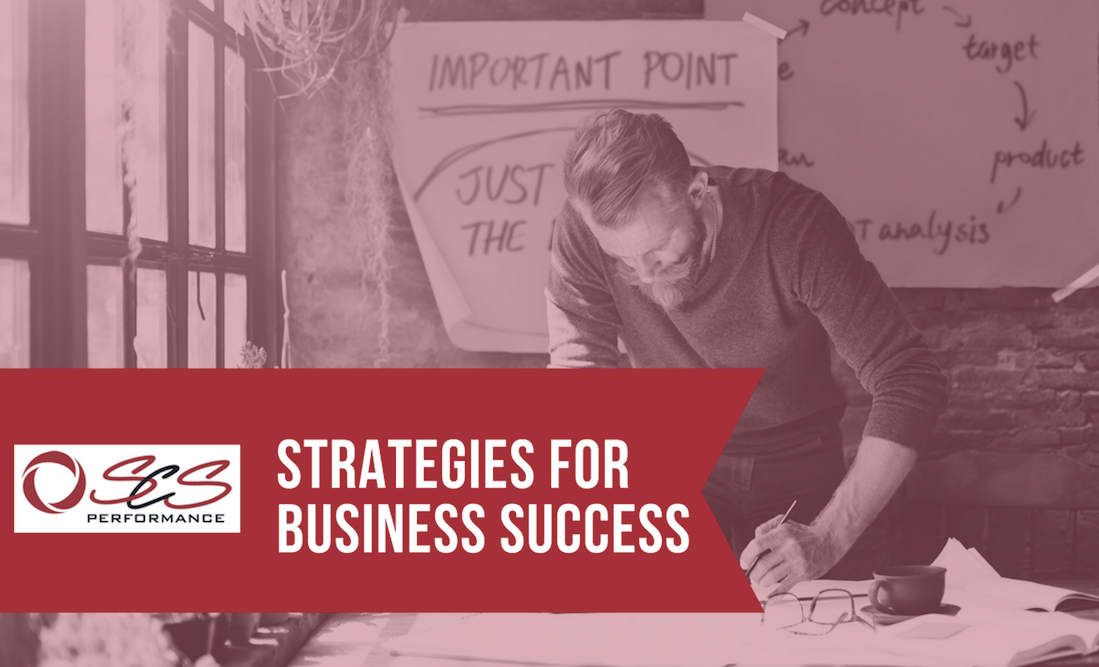 Strategies for Business Success is a high definition video course on how to improve the cashflow of your business without the frustration and without wasting time.
It reveals the 4 most important concepts in business: planning, margins, marketing and sales and how you can make big changes to your business by using specific tools in each of these areas.
This course compresses 30+ years experience working with small to medium businesses into one bite sized online course.
'Strategies for Business Success' is taught by Stewart Clark from SCS Performance who works one on one with businesses every single day and helps them overcome challenges and increase their profits.
One of the best parts about this course is that it's set up to be consumed in bite sized and manageable chunks. Even though the content is extensive, you don't have to watch hours and hours of videos to get moving.
We know that business owners are busy; therefore every module includes all the essential pieces you need to know to move ahead, as well as critical and actionable tools you can implement into your business right away.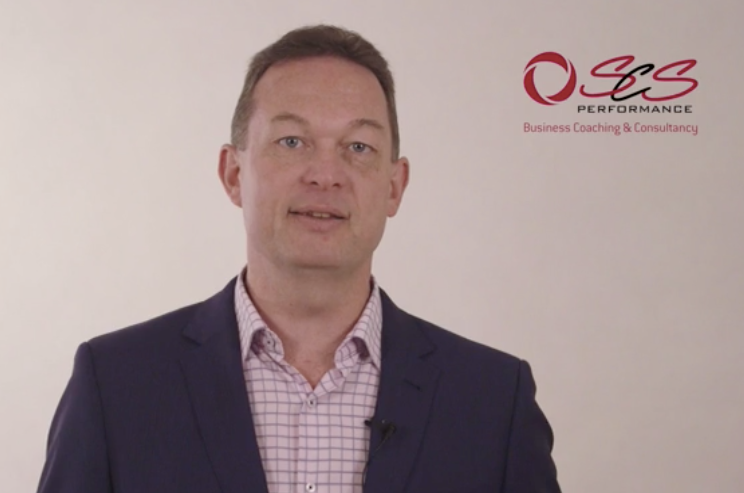 Right now, you're one step away from having increased and consistent cashflow in your business.

Some of what you'll learn in the course includes:
how to create a vision for your business to gain clarity using the 'vision' tool

how to put together a simple business plan that you'll actually USE

where you're making money in your business using the 'margin assessment' tool

simple ways you can improve your business bottom line with the help of the 'profit growth strategies' tool

who your real target market is (and yes, there's a tool for that - it's called the 'target market identifier')

how to put together a marketing strategy to generate a consistent flow of clients to your business

which marketing activities to focus on for a boost in cash flow

how to follow up effectively

what to do when you're actually selling to a client

how you can easily up sell your existing clients
What Others Have Said:
"Stewart Clark from SCS Performance is our business coach - why? Because he actually helps us get results. Since starting our business in 2003, my partner and I have used a number of avenues to build our business skills - experience, books, workshops, seminars, business owner groups and entrepreneur training. Prior to starting with Stewart in 2015, we knew WHAT we needed to do to improve our business - just didn't have the structures in place to actually do it. We improved our business revenue by 18% last financial year, and are on track to increase it by a further 21% this year."
The program is made up of 4 core modules.
Planning - Margins - Marketing - Profit
You can accomplish much more in 2-3 months (implementing this) than you realise.
The videos are each between 4-15 minutes long, so you could watch one video every morning and complete the activity associated with it.
For example the Planning module has a video on developing your business vision, and you will use the business vision tool to help guide you.
In the Marketing module you'll find out who your real target market is, using the target market identifier tool so you can put the right marketing activities in place.
The whole course is made up of over 3 hours of bite sized, high quality video content designed to give you the strategies and ideas you need for business success.
There are over 15 downloadable tools and worksheets to go with these videos. They will help you to take immediate action with what you have learned.
And That's Just Some of The Value You're Getting
Here's the thing: In business it's easy to get stuck and not know how to begin. Even if you have all the tools available to you. That's why on top of the 'Strategies for Business Success' you'll get a 30 Minute One On One Coaching Session with Stewart (valued at $97).
This session will help you begin the program with clarity on where you're heading in your business and what you need to work on.
What People Have Said After Working with Stewart:
"After working with Stewart Clark from SCS Performance for about 4 months, I had already gained more value from my coaching sessions than I had from my previous coach over 18 months."
"Thank you for your contribution over the last 12 months or so, we have both really appreciated your work. You have definitely seen the worst of us on more than one occasion, and you have managed to challenge us both in an appropriate manner. I have especially appreciated your flexibility in style, and ability to adapt according to what we needed most at a particular stage of the business. Your program/coaching has helped us gain clarity about what needs to be done, maintain focus with vision and practical measurables for the entire team. You have helped us grow both turnover and net profit, and set up countless systems allowing for continued growth."
In Four Months from Now…
You could see more freedom and be developing wealth in your business. More clarity, improved margins and improved cash flow. You have implemented marketing activities that work, and you are using sales techniques that convert.
Finally you're not feeling anxious anymore about how to pay for next month's bills...
You're finally a business owner who is feeling happy instead of frustrated about their business.
Get Started with 'Strategies for Business Success' now
Your Instructor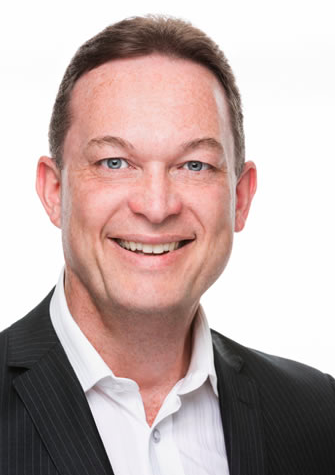 Stewart Clark is an energetic and experienced business adviser with many years of experience coaching, advising and supporting small and medium sized businesses across Australia.
With close to 30-years working in finance and corporate business, Stewart has worked "in" or "on" a range of businesses and industries across Australia, whilst with the NAB and CBA groups (Bankwest).
Stewart has worked directly with business owners in the SME market and has an in-depth understanding of the issues faced in day-to-day business.
Possessing a people oriented style and a keen eye for detail, Stewart is well versed in strategic planning, financial analysis, sales delivery and business improvement.
Unlike a traditional business coach, Stewart focuses on enhancing the mechanics of a business – its people, its process and its systems – to achieve long-term business success.
Course Curriculum
Introduction
Available in days
days after you enroll
Module 1 - Business Planning for Results
Available in days
days after you enroll
Module 2 - Financial Margins for Profit
Available in days
days after you enroll
Frequently Asked Questions
When does the course start and finish?
The course starts now and never ends! It is a completely self-paced online course - you decide when you start and when you finish.
How long do I have access to the course?
How does lifetime access sound? After enrolling, you have unlimited access to this course for as long as you like - across any and all devices you own.
What if I am unhappy with the course?
We would never want you to be unhappy! If you are unsatisfied with your purchase, contact us in the first 30 days and we will give you a full refund.